Pendl Dominik
Begin of page section: Contents: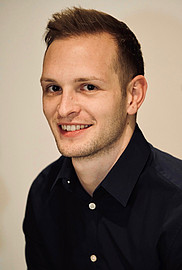 As part of the project "DigIDe", we address the stress load of professionals caring for people with intellectual disabilities. In addition, the project is designing a digital tool for early identification of dementia in people with intellectual disabilities. The aim of the project is to minimize stressful situations for caregivers due to dementia symptoms in people with intellectual disabilities and to reveal possibilities for support and assistance. We develop and test this tool in a participatory process together with employees from social services for people with disabilities.
Keywords: intellectual disability and dementia, early identification, workload, digital tool
Dominik Pendl is a doctoral student and research assistant at the Department of Educational Research and Teacher Education. In the course of his dissertation at the inclusive education unit, he is focusing on health literacy of secondary school students.
He completed his master's degree in Inclusive Education in 2019 and his master's thesis focused on the challenges and new tasks of professionals working with people with intellectual disabilities and dementia. This thesis was awarded as an excellent master thesis in the field of educational sciences at the URBI Science Day 2020 of the University of Graz and received the Lebenshilfe Research Award 2020.
In addition, he is project leader and lecturer of a school project he designed. The focus of the project is on raising awareness of students about climate change, the greenhouse effect and renewable energies.
End of this page section.
Go to overview of page sections.