Lindner Sonja
Begin of page section: Contents: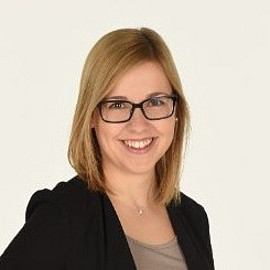 Scientific project employee in the field of geriatrics/geriatric medicine.
Keywords: Cross-sectoral health management, Public Health, Research
Sonja Linder works at the Medical University of Graz as scientific project employee in the field of geriatric medicine. She studied the Bachelor- and Master program of "Health Management in Tourism" at the University of Applied Sciences. Her major activities comprise the administrative management of research projects in the area of frailty, healthy ageing and integrated care as well as scientific procedures of relevant project content. Current and successfully completed initiatives are the ADVANTAGE Joint Action and the EU-projects VIGOUR and SCOPE.
End of this page section.
Go to overview of page sections.